Learn How To Take Your Chances With
Roulette
Roulette is a casino game named after the French word which means "little wheel." During the game, players may choose to place their bets on either a single number, the colors red or black, various groupings of numbers, whether an odd or even number, or if the numbers are low (1-18) or high (19-36).
Our Roulette tables are 49" wide by 91" long. They are standup height with black skirting and accomodate 8 to 10 players.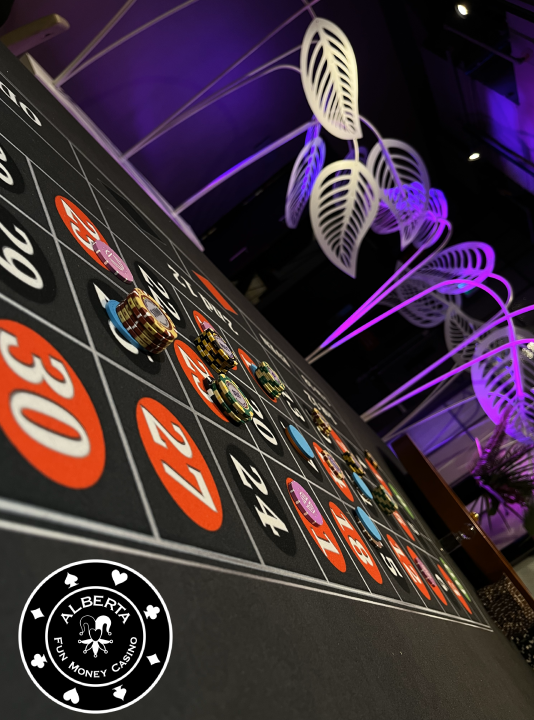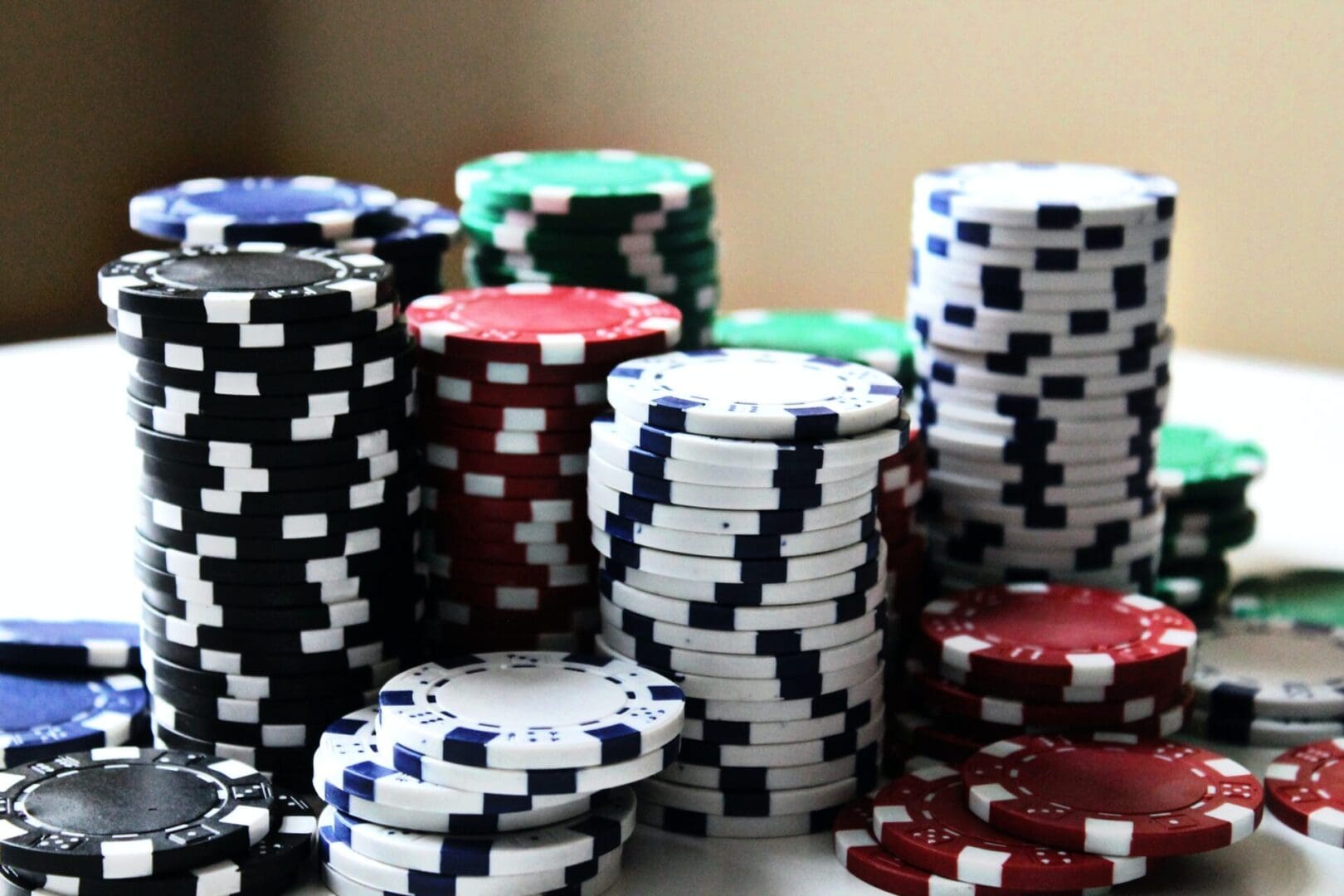 In determining the winning number, the croupier turns the wheel in one direction making the ball spin in the opposite direction around a tilted circular track. The ball eventually loses its momentum, passes through an area of deflectors, and then falls onto the wheel and into one of 37 (single-zero French/European-style roulette), 38 (double-zero American-style roulette), or 39 (triple zero "Sands Roulette") coloured and numbered pockets on the wheel. Afterwards, anyone who has placed a successful bet will get paid.
Our team at Alberta Fun Money Casino would love to hear from you and address any questions or concerns you may have.