Discover
the Basics of Poker
Poker is a card game played by two or more persons where players wager over which hand is best according to the specific game's rules in ways similar to these rankings. Poker games often use a standard deck. It also varies in deck configuration, the number of cards in play, the number dealt face up or face down, and the number shared by all players. However, all have rules that involve one or more rounds of betting.
Our Poker tables are 40" wide by 7' long. They are sitting height and accomodate 8 to 9 players (chairs not provided).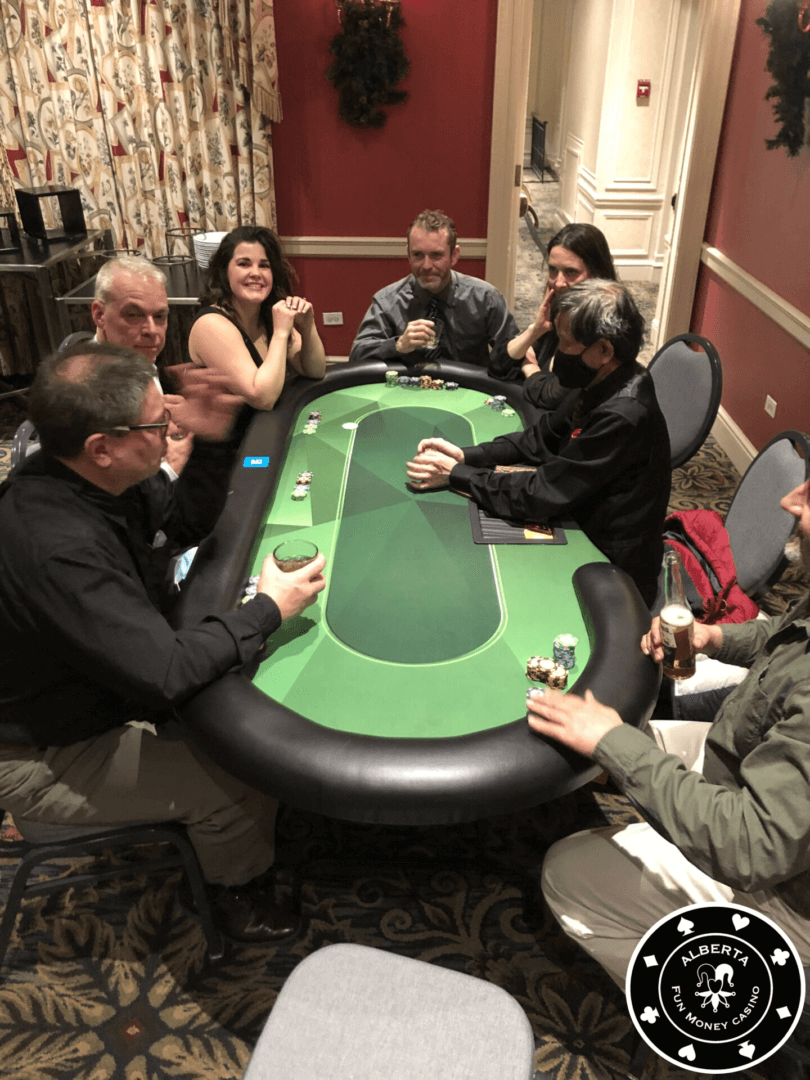 Always Ready To Assist You
Connect with one of the representatives of Alberta Fun Money Casino for more information about the basics of poker. We are more than happy to assist you with your needs.